Julia Ward Howe
Crusader for World Peace
ABOUT ACTRESS JANE SMITH BERNHARDT
From Auschwitz to Hiroshima, from Russia to our inner cities, teacher, author, portraitist, and actor, Bernhardt's art has taken her all over the world.
A third generation portrait artist and seasoned actor of stage and television, graduating from the American Academy of Dramatic Arts in Manhattan, she poignantly combines her portrait skills and acting in projects such as the Hibakusha Peace Project recently performed on our stage at the Actor's Studio. The Project is a multimedia tribute to the survivors of Hiroshima.

Jane Bernhardt's Living Histories have been performed for kindergartners through seniors, in theatres, churches, synagogues, libraries, schools, and retirement homes.
Contact Jane for
details at: janesb@comcast.net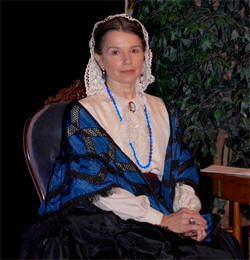 Photo by Arlene Barnard



Photo by Arlene Barnard

---

Julia Ward Howe (1819-1910) – A brief biography
Extracted from
"Julia Ward Howe: Beyond the Battle Hymn of the Republic", an article written by Jone Johnson Lewis

Julia Ward and Samuel Gridley Howe
Born Julia Ward in New York City, the fourth of seven children, at age 24 she married the reformer Samuel Gridley Howe, director of the Perkins Institute for the Blind in Boston, Massachusetts. He was part of the Transcendentalists movement and an opponent of slavery.
Samuel had married Julia, admiring her ideas, her quick mind, her wit, her active commitment to causes he also shared. But Samuel believed that married women should not have a life outside the home, that they should not speak publicly or be active themselves in the causes of the day.
The marriage was increasingly stifling to her. She studied philosophy on her own, learned several languages — at that time a bit of a scandal for a woman — and devoted herself to her own self-education and of their children. She also worked with her husband on a brief venture at publishing an abolitionist paper. She began, despite his opposition, to get more involved in writing and in public life.
Writing the Battle Hymn of the Republic
With the passage of the Fugitive Slave Act, all US citizens, even in states that banned slavery, were legally bound to return fugitive slaves to their owners in the South, pushing many who opposed slavery into more radical abolitionism. Clergyman, James Freeman Clarke, who knew of Julia's published poems, urged her to write a new song for the war effort to replace "John Brown's Body." The result was a poem, published first in February 1862 in the Atlantic Monthly, and called "Battle Hymn of the Republic" The poem— to a tune originally written by a Southerner for religious revivals—became the best known Civil War song of the North.
"As he died to make men holy, let us die to make men free." Turning from the idea that the war was revenge for the death of a martyr, Howe hoped that the song would keep the war focused on the principle of the ending of slavery.
Today, that's what Howe is most remembered for: as the author of the song, still loved by many Americans, still hated by many Southerners. Her early poems are forgotten — her other social commitments forgotten. She became a much-loved American institution after that song was published — but even in her own lifetime, all her other pursuits paled besides her accomplishment of one piece of poetry for which she was paid $5 by the editor of Atlantic Monthly.

Mother's Day and Peace
In 1870, Julia Ward Howe took on a new issue and a new cause. Distressed by her experience of the realities of war, determined that peace was one of the two most important causes of the world (the other being equality in its many forms) and seeing war arise again in the world in the Franco-Prussian War, she called in 1870 for women to rise up and oppose war in all its forms. She wanted women to come together across national lines, to recognize what we hold in common above what divides us, and commit to finding peaceful resolutions to conflicts. Influenced by Anna Jarvis, a young Appalachian homemaker who had attempted starting in 1858 to improve sanitation through what she called Mothers' Work Days, she issued a Declaration, hoping to gather together women in a congress of action.
Anna Jarvis' daughter started her own crusade to found a memorial day for women. The custom caught on — spreading eventually to 45 states. The holiday was declared officially by states, and in 1914 the President, Woodrow Wilson, declared the first national Mother's Day.
Woman Suffrage
By 1868, with her colleague Lucy Stone, Julia Ward Howe was helping to found the New England Suffrage Association. She began to lecture and write frequently on the subject of woman suffrage.
In 1870 she helped Stone and her husband, Henry Blackwell, found the Woman's Journal, remaining with the journal as an editor and writers for twenty years.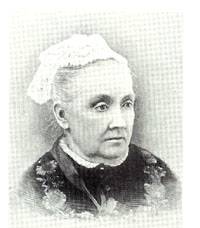 After her husband's death, she traveled for two years in Europe and the Middle East. When she returned to Boston, she renewed her work for women's rights. In 1889 helped bring about the merger of the AWSA with the rival suffrage organization, led by Elizabeth Cady Stanton and Susan B. Anthony, forming the National American Woman Suffrage Association (NAWSA).
In her last years, she was often compared to Queen Victoria, whom she somewhat resembled and who was her senior by exactly three days. When Julia Ward Howe died in 1910, four thousand people attended her memorial service.
---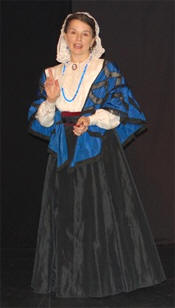 Photo by Arlene Barnard
Julia Ward Howe,
Crusader for World Peace.
This forty minute performance traces Howe's journey from dutiful nineteenth century wife and champion of the Union cause to suffragette and crusader for world peace.
Contact Jane for details and to schedule a performance.
email Jane
Phone: 603.793.9789



Jane as Julia Ward Howe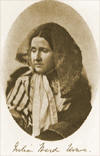 CLICK
To Learn more about
Julia Ward Howe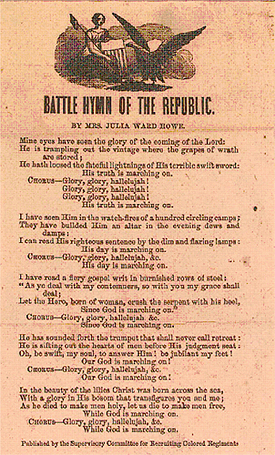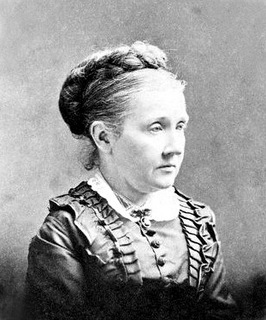 ---


CLICK
To Learn more about
Julia Ward Howe
---